Tags
#18, #21, #AccesstoFashion, #ACMI, #art, #Bali, #Broadway, #bumble, #carlyfindlay, #cocktails, #creative, #frankturner, #graduation, #Hamilton, #heartstrings, #Kingswood, #maha, #Melbourne, #melbournelaneways, #MFW2018, #Newyork, #NYC, #offbroadway, #pattismith, #SanFrancisco, #seminyak, #smithstreetband, #streetart, #theatre, #thegoodgirlconfessional, #TheTrue, #USA, Blog, dating, love, music, relationships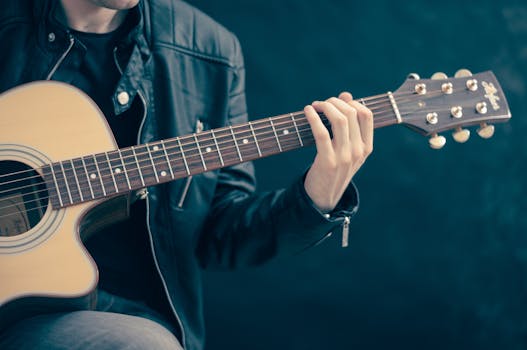 "There you go, you got your hooks in me,

And I'm secretly high off the feeling that keeps

you hooked in, holding on.

Feel the push and pull so endlessly,

And I'm looking to find another sequence that drops me in the Golden Dawn…."

Golden – Kingswood
If 2017 seemed like a red-hot mess between losing my mum, and wading through the estate legalities afterwards while dating guys that just seemed sooooo wrong, 2018 in comparison was a stellar year, filled with healing, spontaneous brilliance, travel and actually falling in love.   
This year my youngest child turned 18, graduated from high school and got his licence.  He also got his braces off. In a blink of an eye, I'm now mum to three adults and with that I had reached yet another chapter in my life. He performed in many plays and really, it's been a huge year for him. My daughter just turned 21 so throwing both an 18th and 21st in the one year was quite big, not to mention draining on the purse!
2018 saw me take my first holiday in over 5 years. I went to Bali with three brilliant girlfriends. I found myself in Seminyak in a private villa in tropical surrounds with cocktails, massages and so much laughter. We ate brilliant food, we danced the night away and watched glorious sunsets of purple and orange hues. We laughed so much I thought we all might pee our middle-aged pants! I felt incredibly humbled to share the experience with friends I have known since childhood  and love dearly. For the first time I can remember since my marriage ended 8 years ago, I actually relaxed.
I went to the USA for the first time, starting in San Fransisco with my daughter, and felt blessed to be at the wedding of my niece and her gorgeous wife in the Napa Valley.  What a stunning wedding it was too. I feel incredibly lucky that I was able to fly over and share such a joyous occasion. Being in San Fran really made me think of my mum, hippy child that she was, given that's where the hippy movement began. My daughter flew home and I continued onto New York which was a dream come true. I met my friend Deep Kick Girl in NYC.  You can follow her blog here. I loved meeting her gorgeous sister and brother-in-law, who live in Brooklyn.
It was an incredible adventure and we were on the go the whole time but I loved every minute of it! The noise, the chaos, the sounds, the food, the cocktails, Harlem, soul food, Manhattan, Greenwich Village…just sublime. NYC didn't disappoint. Seeing Hamilton on Broadway was a huge thrill, and checking out Edie Falco perform in The True off-Broadway was a highlight.  Perhaps the most mind-blowing event was actually seeing Patti Smith perform spoken word and music at the Minetta Lane Theatre in Greenwich Village. I cried during her performance of Because the Night. Breathtaking.
2018 was also filled with music.  I saw Frank Turner not once, but twice, with Sydney sider Deep Kick Girl. She flew to Melbourne one weekend to see him and I flew to Sydney to see him again with her. It was really lovely to spend so much time with my friend this year given we live in different states. She turned 50 this year, so earlier in the year she came to Melbourne and I took her out to Maha restaurant where the head chef invited us into the kitchen and made her a special dessert. We checked out the Alice exhibition at ACMI where I surprised her with a high tea (think Mad hatter tea party). We went to see the Smith Street Band (and laughed at the fact it was an All Ages concert)…partying with the young folk! We celebrated mother's day with my gorgeous ones over yum cha and cocktails. What a brilliant weekend.
I was honoured to help out at the Access to Fashion show for Melbourne Fashion week, which was the brainchild of the lovely Carly Findlay.  My lovely daughter assisted me and it was the first time my girl really got to see me in action at an event. We had a lot of fun and the brilliant models, designers and make up artists were a delight. You can read more about it in the link above.
My love affair with great food, live music, film, art and hidden cocktail bars continued in this great city of Melbourne and I've managed to catch up with so many awesome friends this year to share these passions with,  but it wasn't the only love affair happening this year. Seven months ago, after a self-imposed hiatus from dating, I decided to dip my toe back in the water. My little British friend suggested I try Bumble. Who would have known that the first guy I reached out to would be the guy I'm still dating?! Maybe it's fate, or timing or the stars aligned, or I was ready…or maybe all of the above, but it just seems to be working. He's a musician (yep, another creative), but he's also a State Manager for a software firm so he's grounded. He broke a number of self-imposed rules I had also. He wore sunglasses in his dating profile pic (which is a no-no for me) but something about him still prompted me to reach out. He's not tall.  Now to put that in perspective, I've only ever dated tall men in my life. The joke being that they kept getting taller. At 5'7″, the Muso doesn't fit that bill, but let's face it – I'm only 5'2″ so he's still taller than me. He lives in the same suburb as me which has never happened to me before!
Where did he come from? Apparently just around the corner! He is sweet, funny, gentle, helpful and kind but he's also a creative extrovert and we seem to just be on the same page. He has on occasion strummed his guitar, serenading me with Nick Cave songs. I don't want to get ahead of myself here but I will say that he's met my children and all three really like him, and he's met my friends, who are my family. He just seemed to slot right in. We share the same passion for music, live gigs, street art in Melbourne laneways and great places to eat. We're at different stages of the divorce stakes. I'm eight years down the track, making me a seasoned professional at it, while he's a novice having  been single for 18 months. He still has external things to sort through, but he never makes these things my problem. I get it, having been there. So right now, it's passionate and fun and we can talk about anything but he also makes me laugh out loud. Most importantly, I feel completely myself when I'm with him.
I'm so grateful for this incredible year and I'm very much looking forward to new adventures in 2019. I'm off to Bali with my adult gorgeous ones, my new man and one of my favourite girlfriends in January, and I'm just so excited. What a great way to start the year. So instead of stepping gently into the new year, I'm happy to leap in with both feet. After a number of really hard years, 2018 made me feel anything is possible and I'm excited about the future. I walk forward feeling healed, calm and optimistic.
I wish you all a wonderful New Year.  Please be safe and well. Thank you all for your continued support even when I went quiet to regroup.  Much love xxx